September ended up becoming this year's Month of travel. It started off with a trip to Dortmund, Germany between the 17th and 19th in relation to Inter-tabac, a cigar gathering. As I'm the majority owner of a cigar importer in Norway this proved to be a very informative event. Below is a picture of myself and Augusto's General Manager (the GM) together with Don Pepin Garcia and his son, as well as the GM together with Pete Johnson of Tatuaje cigars.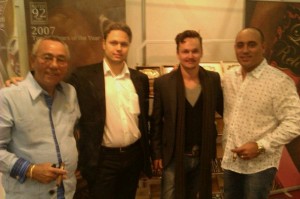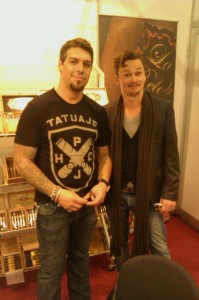 The next trip went to Zurich, Switzerland for the annual Euromoney Covered Bond Congress. This trip included a casino night with UBS and me capitulating and purchasing an iPad. As the picture below shows I apparently also inadvertently applied for The Blues Brothers next to our taxi, a nice old Caddilac.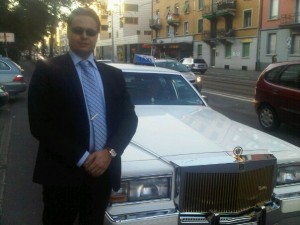 The final trip of the month, from 29th to 1st of October went to Octoberfest in Munich, Germany. If the picture of myself wearing Läderhosen isn't appropriate, I'm not sure what is.