Gentoo Linux participated with a stand during this year's FOSDEM 2018, as has been the case for the past several years. Three Gentoo developers had talks this year, Haubi was back with a Gentoo-related talk on Unix? Windows? Gentoo! - POSIX? Win32? Native Portability to the max!, dilfridge talked about Perl in the Physics Lab and bircoph talked about The Invisible Internet Project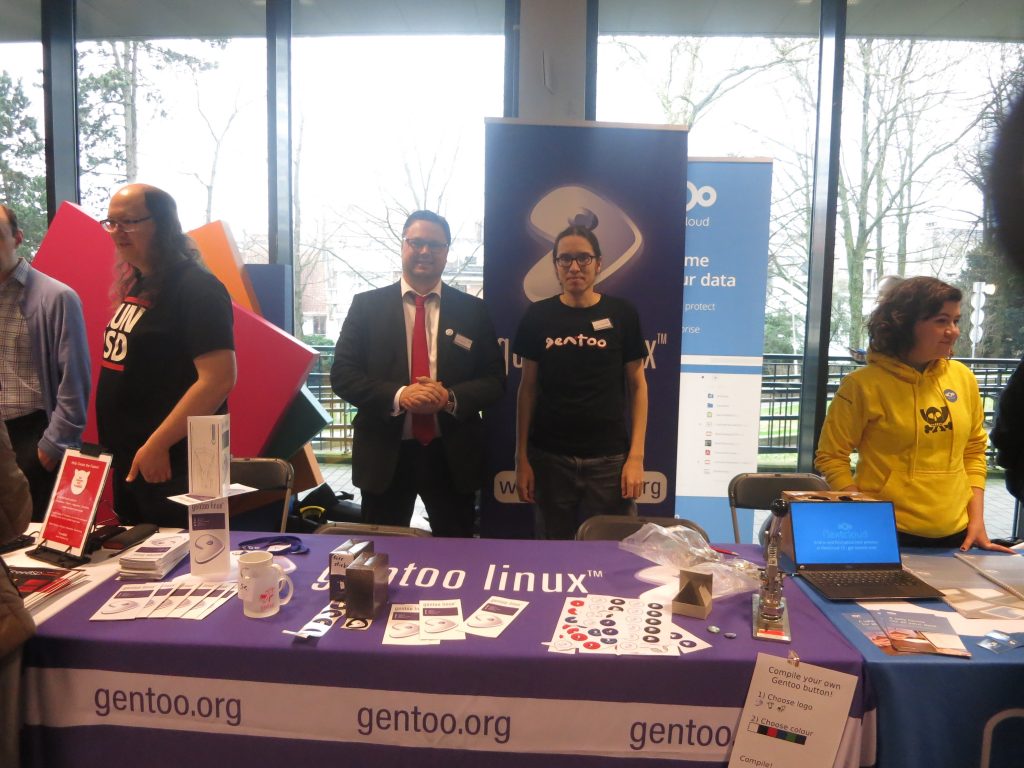 The "Compile your own button" activity attracted the most attention, even more so than earlier years; as this sample of tweets show:
Well, played, Gentoo. Well played. @fosdem pic.twitter.com/EUyPyr1bO8

— Brian Richardson (@Intel_Brian) February 3, 2018
At the Gentoo stand, you can compile your own button! #FOSDEM pic.twitter.com/DO9uMX2Nlw

— Brendan Abolivier (@BrenAbolivier) February 3, 2018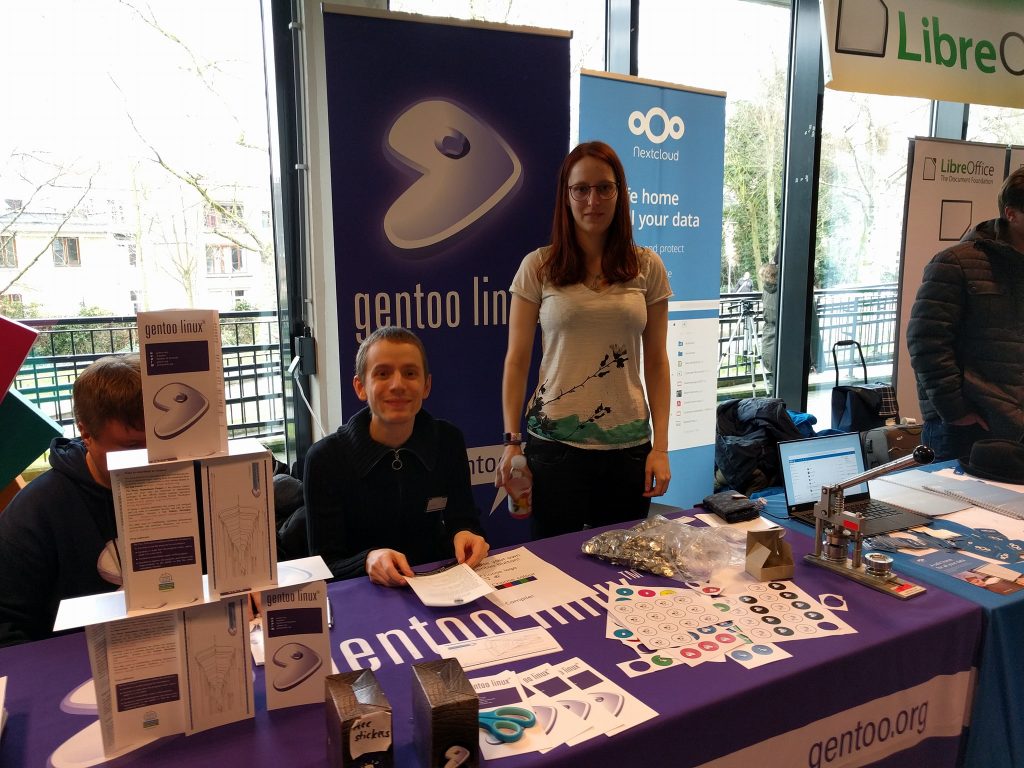 We also ran out of coffee mugs, lanyards and t-shirts already during Saturday, so hopefully we can bring some more for next year, at least we had plenty of flyers, which we incidentally ended up with a well spirited in-booth competition with our FreeBSD peers on the highest flyer house.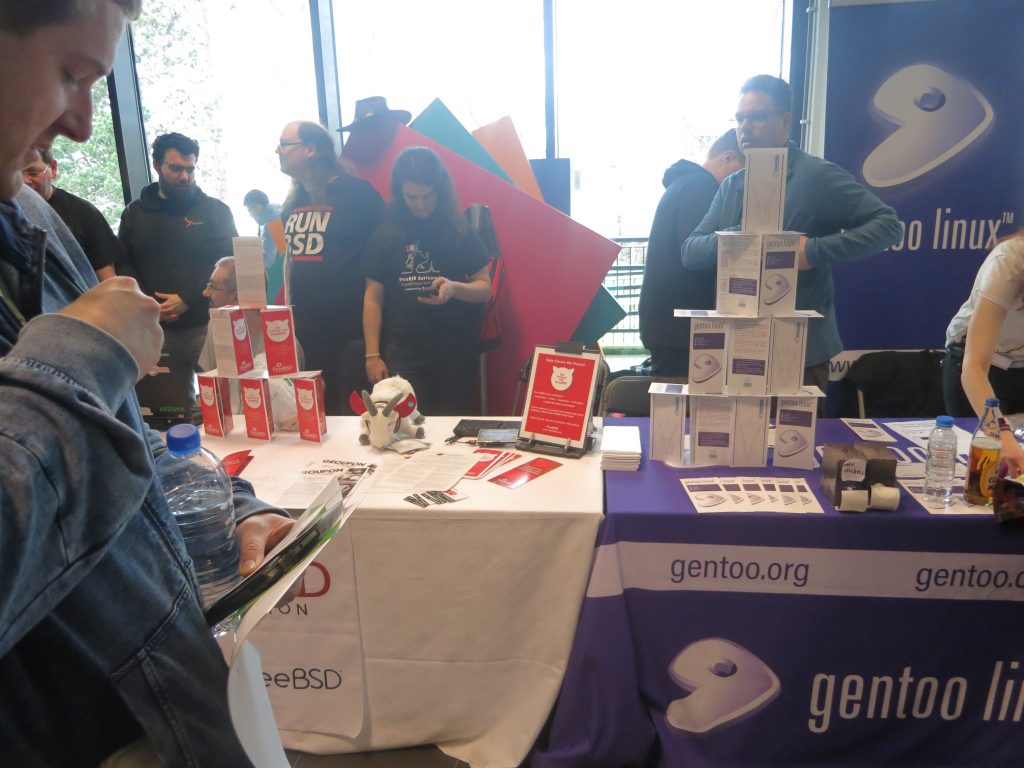 Speaking of flyers, we also got some comments after the beer fest like
My favorite thing about #fosdem so far is the guy from @gentoo who came to the pre-party smoking cigars and replied to smalltalk by handing out fliers. I don't know about using Gentoo, but I know who to talk to if I need tips on opening my own strip club.

— Stavros Korokithakis (@Stavros) February 3, 2018
Happy hacking, and see you at next FOSDEM or maybe our Gentoo Miniconf in Prague this October?