Since there seems to be quite a lot of fuzz going on about the Apple iPad, even though it hasn't officially reached Norway yet, I figured I had to give it a try. Since an acquaintance has just been in the US, and gotten hold of the 64 GB, wifi-only version it was easy enough.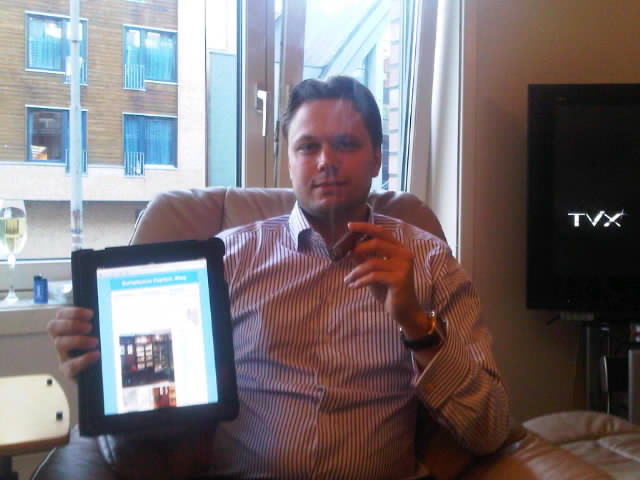 I must admit I was positively surprised, especially for reading text. The clear screen resolution and the zoom ability is decent.
My favourite application is as always Bloomberg, even though I only tried the free version (is there an Anywhere version as well for iPad as there is for BlackBerry?). Although a con is that I miss the email integration that I have on BB, despite iMail being configured for mail on the device.
Also, the facebook application needs some tweaking, but with such a screen resolution the web interface is OK anyways.
Now I only have to decide if I want one of my own. After all, I have quite a few computers already (by last count I had 8 in my ownership that I connect to on various locations, most of which are servers that I use through ssh/ command line interaction). At least i have some time to make up my mind before apple officially sell it in Norway.